The long awaited sequel to Deadly Lessons is now in stores!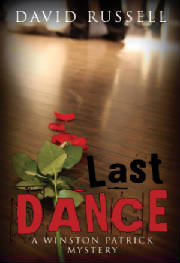 It wasn't supposed to be this way.
Winston Patrick gave up practicing law for what he thought would be the more sedate life of teaching high school.
But when Tim, a student, can't take his same-sex partner to the prom, Winston leads his students in a suit to reverse the school's ruling - and in so doing, unleashes intolerance that leads to Tim being killed.
Obsessed with finding Tim's killer, Winston uncovers Tim's secret life, and a host of people with motive for wanting him dead. A hate crime or crime of passion? And can Winston find out before the killer makes Winston his next target?